Fall in Brooklyn is perfect for outdoor activities, with cooler weather and beautiful foliage. Enjoy festivals, parks, and playgrounds.
Don't miss the Brooklyn Book Festival, a free event for book lovers with themed events throughout the city. Children's Day is a highlight.
Explore the Brooklyn Botanic Garden and witness the stunning fall foliage in New York City. With 52 acres and over 14,000 species of plants, it's a must-visit.
Fall is the perfect time to visit the borough of Brooklyn in New York City – one of the most famous cities in America (within a state that's home to some of the best fall foliage in the world, for that matter).
The weather is cooler than the hot summer months and not quite cold enough to keep visitors indoors. The streets are less crowded, wool sweaters and scarves make a comeback, and some of the most beautiful fall foliage in New York City decorates the neighborhoods.
There's nothing quite like New York City in the fall. And in Brooklyn, the vibrant changing leaves, especially in Prospect Park, create the perfect setting for a stroll beneath the color with a pumpkin-spiced latte in hand.
From Brooklyn's many festivals to the Brooklyn Botanic Garden, the Brooklyn Bridge, parks, promenades, and playgrounds — there are so many amazing things to do in Brooklyn during the fall.
Try a Post Road Pumpkin Ale from Brooklyn Brewery or taste one of Brooklyn Cider House's delicious apple ciders to get in the autumnal mood. Whatever one's preferences, be sure to enjoy everything Brooklyn has to offer in New York City's most beautiful season. Here are some of the best activities in Brooklyn in the fall to check out.
1
Attend The Brooklyn Book Festival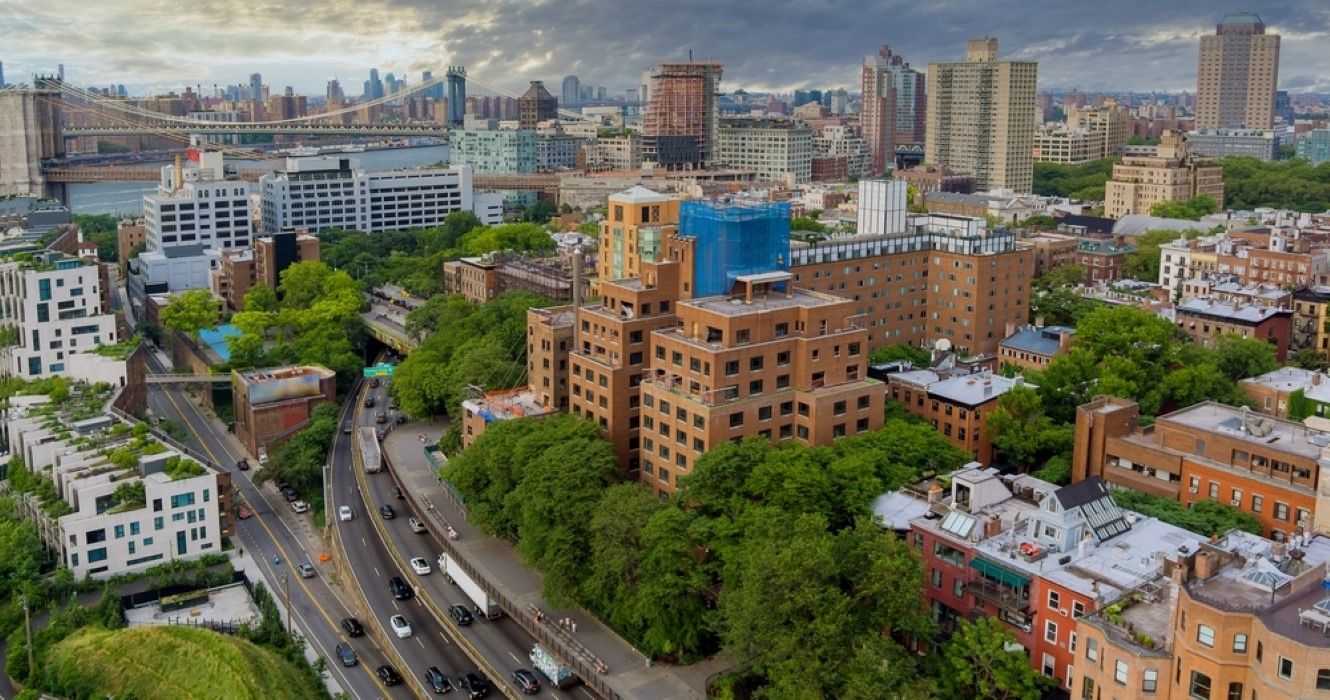 Shutterstock
Brooklyn, New York City
The Brooklyn Book Festival is a must for book lovers in NYC. This fall festival in New York City is free to attend and is the perfect thing to do in Brooklyn in the fall for book lovers. The self-proclaimed "hip, smart, diverse" festival started in 2006 and has been a literary success ever since.
Reflecting the city's multi-cultural and dynamic community, themed events occur citywide in all five boroughs. There's a Virtual Festival Day on September 24 to include all who cannot attend in person.
Plus, Children's Day on September 30 encourages reading and lets kids meet some of their favorite authors.
Date: September 24 to October 2, 2023
Cost:
Free
Marco Lenti<> on Unsplash<>">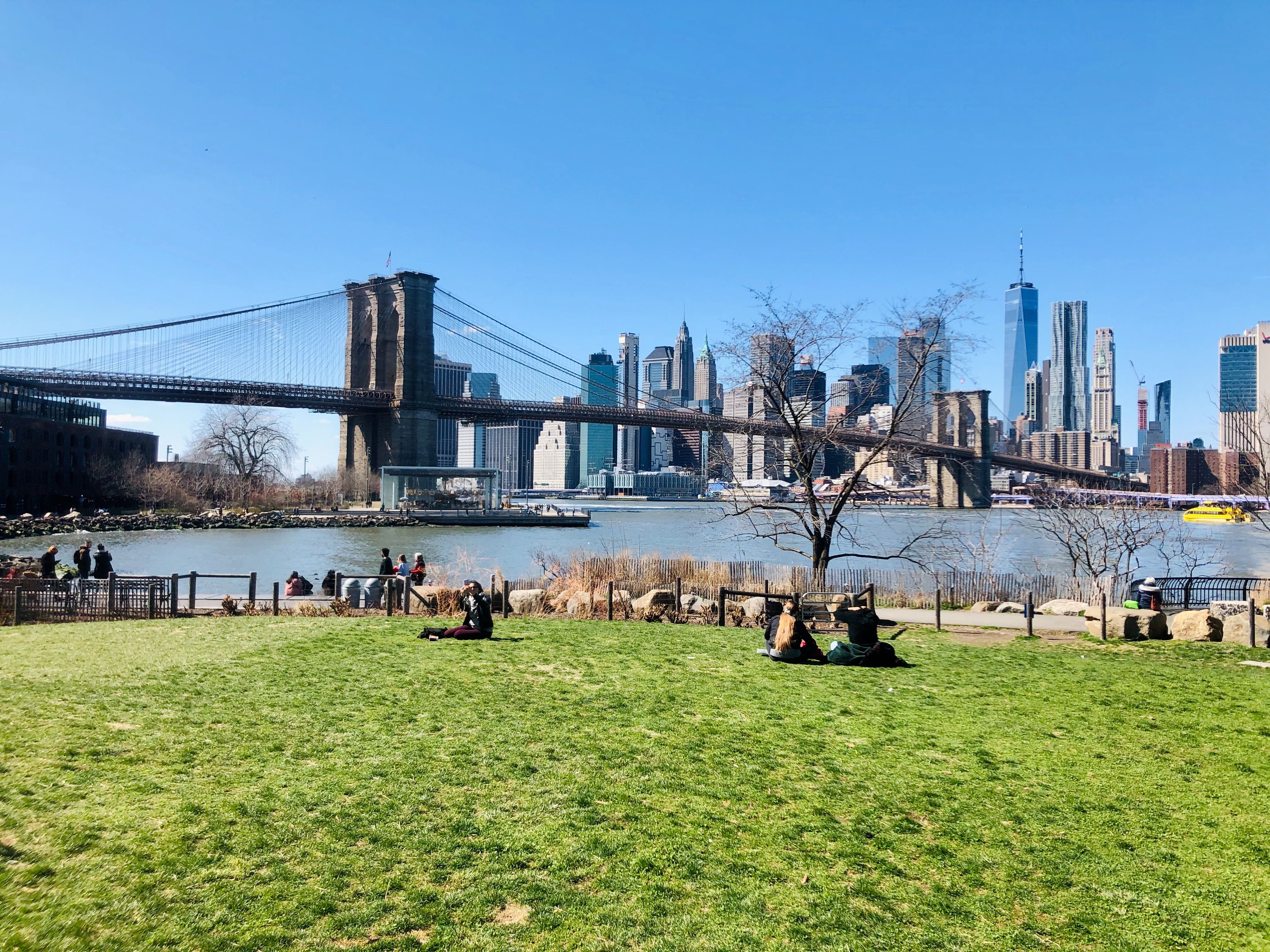 Photo by on >
>
People enjoying a view of Manhattan from Dumbo, Brooklyn at the Brooklyn Bridge Park
Traveling to Brooklyn this fall with little ones? Don't miss Brooklyn Bridge Park. The playgrounds are among the best things to do in Brooklyn with kids. Offering stunning views of the Brooklyn Bridge, each playground is different, and each one is worth exploring.
Pier 1 and Pier 5 playgrounds are smaller and designed for smaller tykes. The Pier 6 playground is the ultimate spot to swing or climb, but the main attraction is the twists and turns of two-story slides. The Main Street playground offers a nautical-themed playground, Pier 3 has a whimsical labyrinth, and Pier 2 is known for its water area.
With gorgeous fall foliage, the playgrounds are the perfect spot to sip a pumpkin-spiced latte and watch the kids go wild.
Simon<> from Pixabay<>">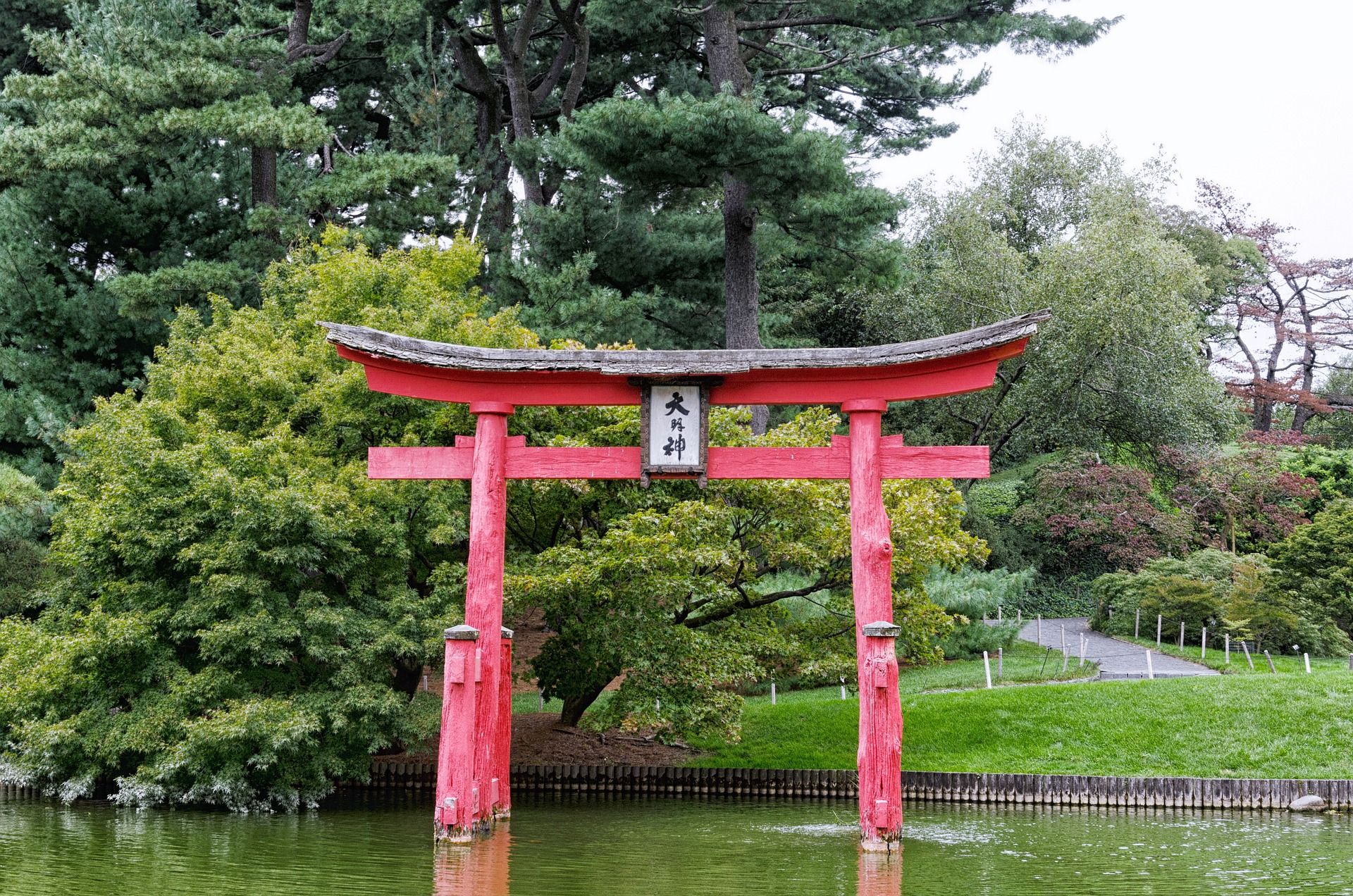 Image by  from  >
>
The Japanese Hill and Pond in Brooklyn Botanical Garden, New York
Wondering where to see the leaves change in New York? Escape the hustle and bustle of the state's most iconic city at the Brooklyn Botanic Garden, one of the best places in Brooklyn in the fall to visit.
With 52 acres to explore spread out over 15 gardens, it's a beautiful place any time of year – but especially during the fall when the leaves change color.
There are over 14,000 species of plants here. One of the most popular is the Katsura Tree. It's located east of Oak Circle and is one of the oldest trees in the garden.
Address:
There are three entrances: 150 Eastern Parkway, 455 Flatbush Avenue, 990 Washington Avenue; Brooklyn, NY 11225
Cost:
$18 per adult
The Brooklyn Botanic Garden is closed on Mondays.
One of the best places for fall foliage in Brooklyn, Prospect Park is Brooklyn's second-largest park and the only one with a lake. It's pretty big at 60 acres and includes waterfalls, pools, and streams. There's a picturesque loop along the park's interior perimeter.
At just over 3 miles long, it's not too strenuous, and it's a great way to witness the gorgeous change of colors in Brooklyn in the fall. While visiting Prospect Park, check out the wildlife at the Prospect Park Zoo!
Prospect Park Zoo Admission:
Adults $9.95, Children (3–12) $6.95, Seniors (65+) $7.95, Children under 3 free
Zoo Hours:
Monday to Friday, 10 am–5 pm, Saturday to Sunday + Holidays, 10 am–5:30 pm
Brooklyn is known for its craft beer scene, and fall is a great time to taste some seasonal favorites. Brooklyn Brewery is a fun place to visit for brewery tours, weekly trivia, monthly drag bingo, dinners, and of course — a variety of beers.
One fall favorite includes the Marzen Oktoberfest Lager, which is available from August to October and has clean, classical, and toasty tasting notes. Post Road Pumpkin Ale is another popular fall beer. Available from August to November, this crisp ale has touches of spice with real pumpkins.
Address: 79 N 11th St, Brooklyn, NY 11249
Via: Unsplash<>">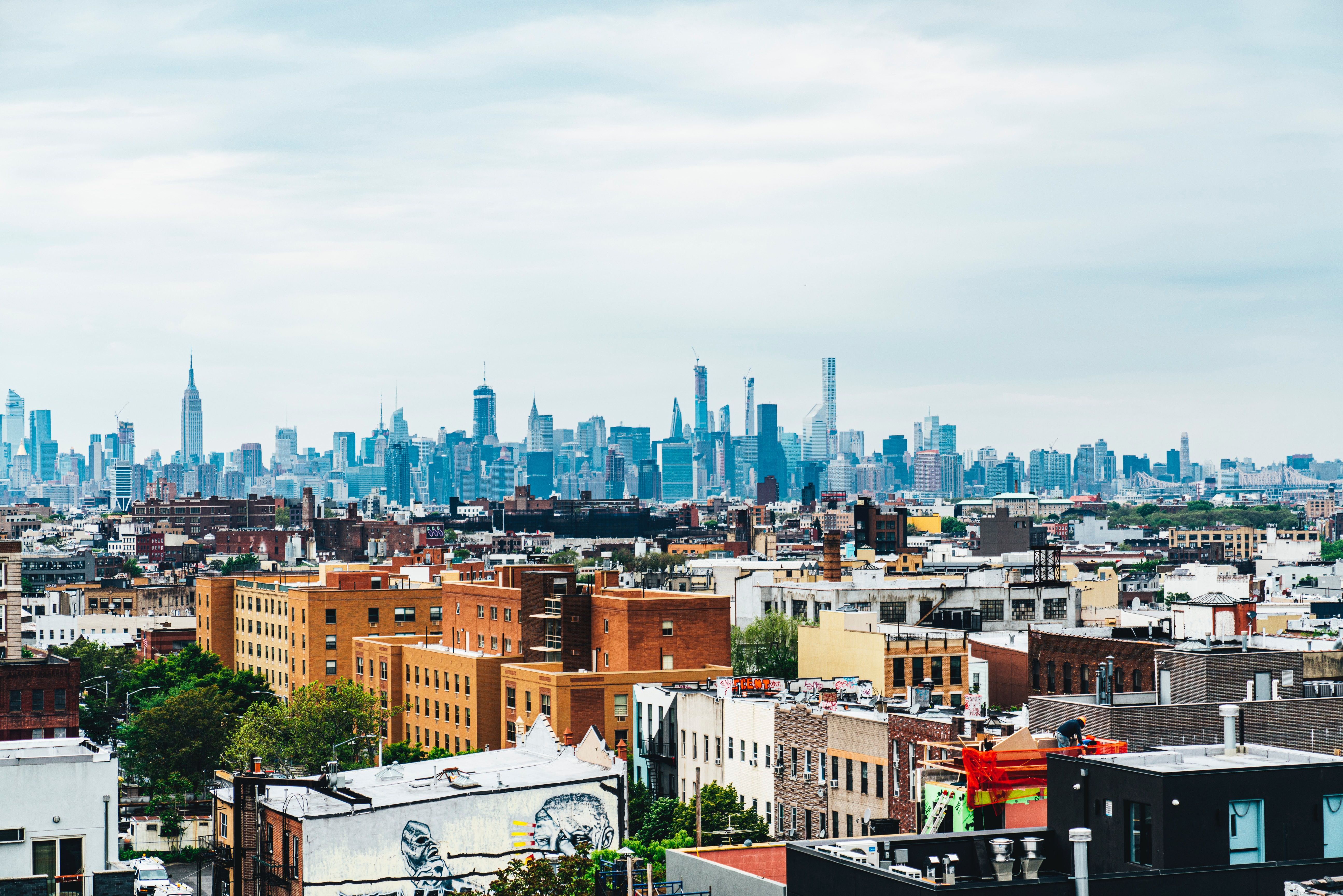 Via: Unsplash
>
Bushwick, Brooklyn, New York, USA
Bushwick, located in the northern part of Brooklyn, is home to artist studios, coffee shops, diverse dining, quirky bars, and a lively nightlife. In the fall, it's the perfect place to grab a cup of coffee and take a self-guided art tour in the crisp autumn air.
Exit the L at Jefferson and wander the surrounding blocks. The nearby and popular Bushwick Collective murals are a must-see. The collection includes well-known New York graffiti artists, local Bushwick talent, and street artists from around the world.
All the art is temporary, which means the pieces change every twelve months or so. Travelers making an annual trip to Brooklyn every fall will see new artwork from year to year.
Best Streets to Look for Street Art in Bushwick:
Moore St., Siegel St., White St., Bogart St., Grattan Street, Thames St., Knickerbocker Avenue, Willson Avenue, Flushing Avenue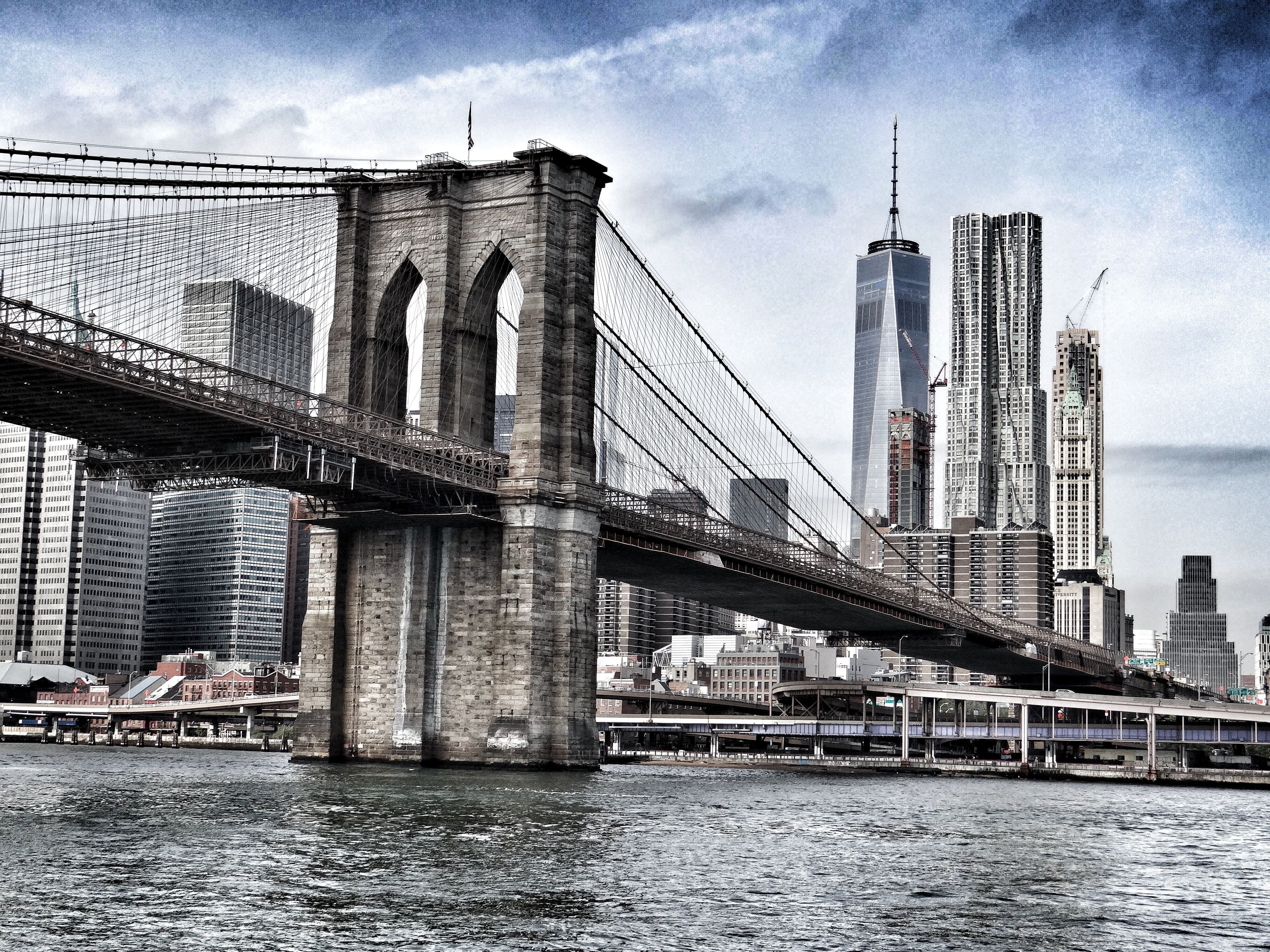 Unsplash
Brooklyn Bridge, New York City, USA
Walking the Brooklyn Bridge is fun no matter what time of year, but fall is really spectacular. Walkers don't have to suffer from summer's heat and humidity, and it's not too cold to take away the enjoyment of being outside.
The bridge itself is just over a mile long, but the pedestrian entrances are 1.6 miles apart. On the Manhattan side of the bridge, there are often vendors, so hungry walkers can snack on a hot dog or a pretzel before heading back to Brooklyn.
The bridge is a trendy tourist spot, so it can get pretty crowded. For travelers looking to avoid the hoards of people, try coming on a weekday or, even better – attempt the journey on a rainy day in Brooklyn.
Best Time to Walk the Brooklyn Bridge: Weekdays (for fewer crowds)
Brooklyn Bridge Length:
Approx bout 1.3 miles
Time to Walk the Brooklyn Bridge: Around 1 hour at a leisurely pace or 20 minutes if walking briskly
Brooklyn Heights is known for its brownstones and tree-lined streets. It's beautiful all year long, especially with unrivaled views of Manhattan and the Statue of Liberty, but this neighborhood really shines in the fall. As the leaves change vibrant shades of red, orange, yellow, and brown, stroll the neighborhood or walk along the promenade.
While here, history buffs can check out the Brooklyn Historical Society, train lovers can check out the New York Transit Museum, and architecture admirers can spot historic pre-Civil War brownstones on the fruit streets (Pineapple, Orange, and Cranberry) located just off the promenade.
The bars and restaurants along Henry Street are a favorite spot for locals.
Via: Unsplash<>">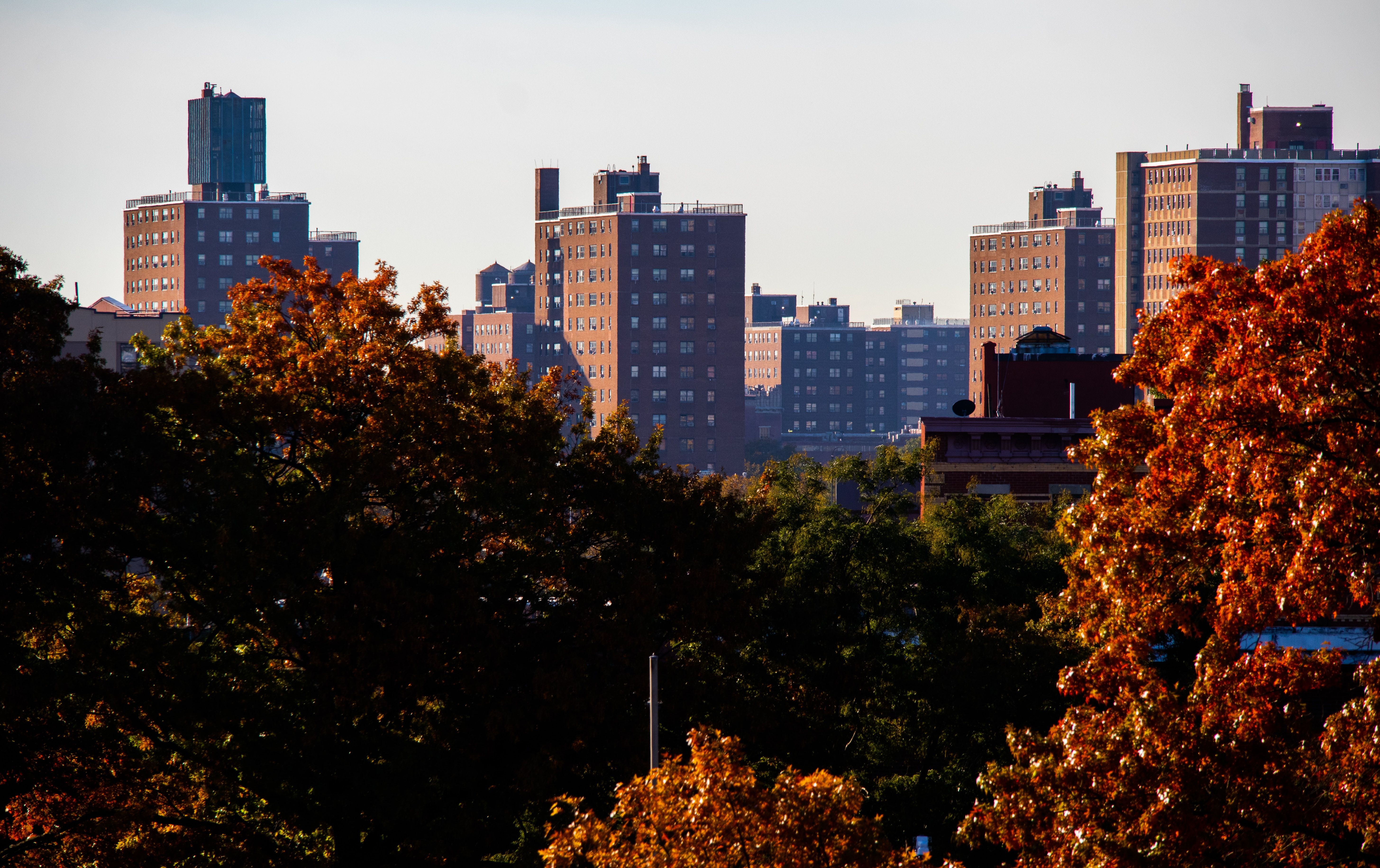 Via: Unsplash
>
Fall foliage in Brooklyn, New York City, USA
Nothing says fall like a good spooky ghost story, and Madame Morbid's Trolley Tours is the best place in Brooklyn to hear them! Hop aboard a luxury Victorian trolley and listen to scary stories while traveling around Brooklyn past hidden cemeteries, a dumping ground for mobsters, and an EPA Superfund Site.
While the 90-minute non-stop tours operate year-round, the best time to take a ride is in the fall. Relax in comfort on leather seats beneath chandeliers while learning about aliens, vampires, and ghosts in New York. Plus, guests have a chance to play spooky trivia and even win prizes!
Cost per person: June-August: $49; September-October: $59; November: $49
Address:
Pick-up and drop-off location is at Driggs Ave & N 9th Street (the B62 Bus Stop)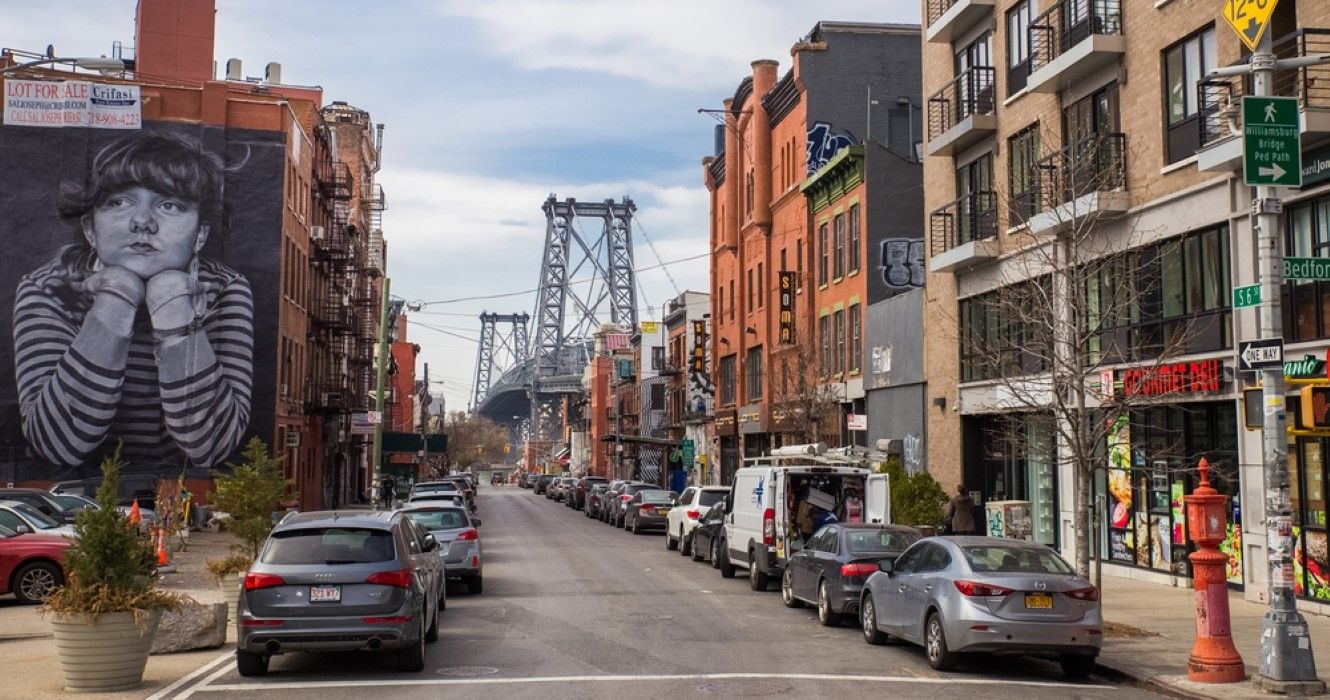 Shutterstock
Williamsburg, Brooklyn
For those wondering how to spend one day in Williamsburg, one thing to know is that it'll be a busy one. This trendy neighborhood is only 15 minutes from Manhattan and full of shops, restaurants, art galleries, street art, and vibrant nightlife. There's also plenty of green space and recreational activities.
Williamsburg is great for all ages, and it's bordered by the East River, which means stunning views of Lower Manhattan. Throw on a scarf and explore Bedford Avenue, Williamsburg's main street. Pop in and out of stores, stop for a cup of hot coffee, or enjoy an apple cider on a crisp fall day in Brooklyn.
Sey is one of the most popular coffee shops in Brooklyn and is worth popping into.