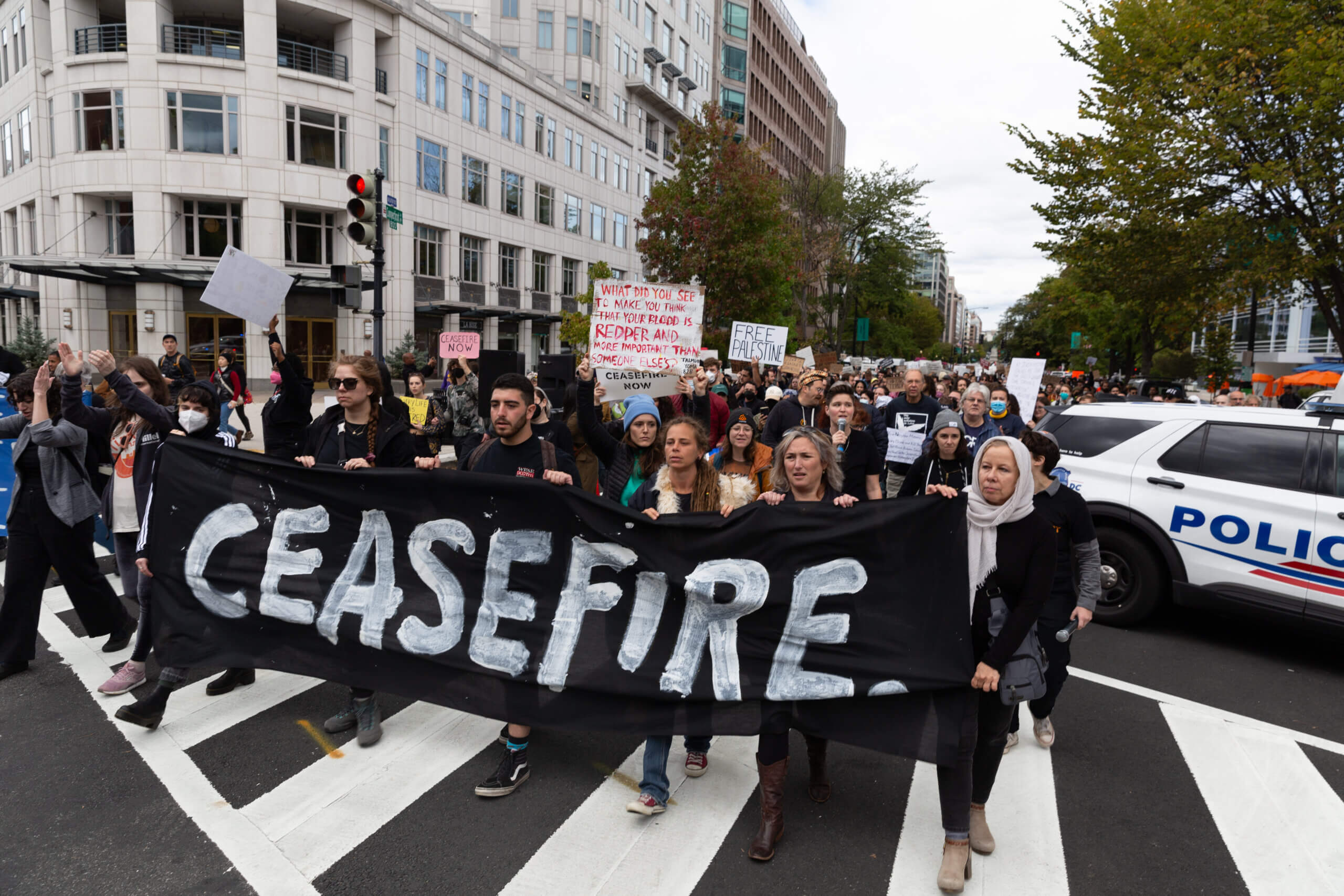 A researcher at the Anti-Defamation League resigned Thursday, apparently in reaction to the group's chief executive, Jonathan Greenblatt, publicly condemning American Jews who are protesting Israel's war in Gaza.
The researcher, Stephen C. Rea, said in a post on the BlueSky social media platform that he could not square his "morals and politics" with the direction he sees the organization going in. 
"I think the ADL does a lot of great work, and trust me, there are some AMAZING people there (many of whom agree with me …)," wrote Rea, 40, who has been at the organization for about a year and earned his Ph.D. in 2015 in anthropology at the University of California, Irvine. "But there are times when you have to stand up and say 'enough.'"
A spokesman for ADL declined to comment on Rea's post, citing a policy of not discussing personnel matters with the media.
Greenblatt has been extremely critical of the Jewish left's protests in the aftermath of the Oct. 7 assault in which Hamas terrorists killed 1,400 Israelis and abducted 200. At a Monday rally in Washington organized by the anti-occupation groups Jewish Voice for Peace and IfNotNow, some 1,500 activists accused Israel of genocide in Gaza and called for a cease-fire. 
"Who in their right mind can watch Hamas terrorists commit atrocities, brutally murder civilians, kidnap children, & elderly, & then protest Israel's right to defend itself???" Greenblatt tweeted in response.
Rea, in his post on BlueSky, an invite-only social network, pointed to a comment by another user who said posts like Greenblatt's "demonize everyone pushing back against the genocide this way" and "help white supremacists and fascists."
"This right here is why I resigned from ADL this morning," Rea wrote, suggesting that language like Greenblatt's plays to "the people who want to do the *most* harm. And I couldn't be part of it any longer."
Rea's LinkedIn profile says that he joined ADL as a fellow in September 2022 and was promoted in April to be a senior researcher at the group's Center for Technology and Society, focusing on online hate and harassment.
In an email interview, Rea said that he thinks "the ADL does more good than harm in the world on balance," and that he has "colleagues doing incredible work right now under difficult circumstances."
On BlueSky, Rea said he "would never begrudge anyone for staying or going to work for ADL" but that the statements regarding Israel were "just a personal red line for me, and some things are more important than a job."
The post ADL researcher quits over Greenblatt blasting of Jewish left on Israel and Hamas appeared first on The Forward.