Samantha Woll's seat at Detroit's Isaac Agree Downtown Synagogue was empty Saturday morning as services began. 
It had often been empty before; Woll, who was president of the shul, rarely sat still, often bouncing up to welcome regulars and newcomers.
But now, her chair sits empty because of a tragedy. Two weeks ago, on Shabbat morning, Woll was found stabbed to death outside her home. (Despite a rise in antisemitic incidents since the start of the Israel-Hamas war, police don't believe Woll's active role in the local Jewish community was a factor in her death, and are still investigating the case.)
At Shabbat services, the Mourners' Kaddish took on new resonance here, with Woll's murder and the recent massacre of more than 1,400 Israelis weighing on hearts."Let's recite the kaddish for those lost in our community in recent weeks," said Ari Witkin, a local federation rabbi who was leading services to give the synagogue's rabbi, Ariana Silverman, some respite.
Rachel Rudman, the synagogue's executive director, said that Woll's death was "absolutely shocking. We're a heartbroken community."
The shul has been around for more than a century. Founded in 1921, it was once one of many synagogues dotting the streets of downtown Detroit. As many of the city's residents fled to the suburbs in recent decades, Isaac Agree, with its retro stained-glass windows, remained. Located in a four-story former department store, it is now the only shul in the area that offers regular services.
The building had seen better days, and so the congregation embarked on a multi-year $5.75 million renovation. It reopened in August, with Woll present at the rededication — just as she was present nearly every Shabbat, when she would often read from the Torah or lead services.
The final piece of the renovation was a $1.5 million overhaul to convert the rooftop deck into an event space. "Sam was spearheading that campaign," Rudman said while setting up an after-services lunch in the social hall. "She put together a fundraising committee and we started to raise money when she was killed."
"In this moment that feels full of anxiety and anguish, the thing that we can do is continue the projects that Sam felt really passionately about," she said. "And not be scared to show up for Shabbat."
When the roof deck Woll was determined to build finally comes to fruition, Rudman said, it will be "a place for simchas to happen: It's a place to put a sukkah, to have weddings, to spend time with people. Those are the things that she wanted to have happen."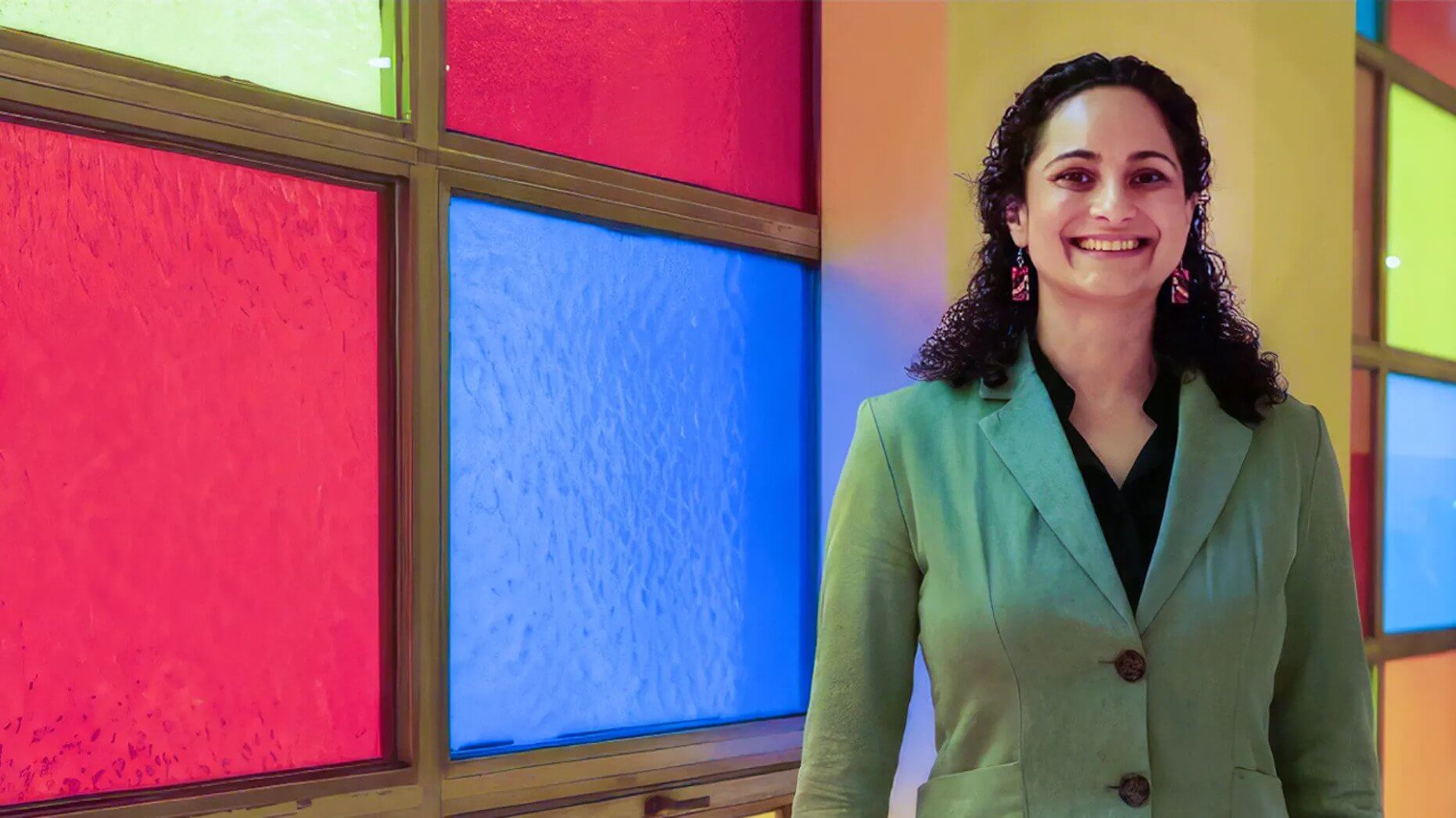 Samantha Woll, president of the Isaac Agree Downtown Synagogue in Detroit, was found stabbed to death on Oct. 21, 2023. Courtesy of Facebook
Welcoming the stranger
The revitalization of the shul, which now boasts 430 member households, is the latest effort to return this blighted downtown to some of its original luster. 
Rudman thinks that "the downtown synagogue story largely mirrors Detroit's story. There have been really hard moments and then moments of resurgence." She said that young, creative millennials — like Woll, who was 40 — moved back to the area because they saw hope, and new beginnings.
The roughly two dozen people gathered Saturday morning for Shabbat services were a mix of young and old, and span denominations. (The shul is not affiliated with any particular Jewish movement.) People wearing black kippot sat alongside those in tie-dyed skullcaps. One was wearing a Detroit Tigers baseball hat.
Rabbi Witkin spoke about the weekly Torah portion, which tells the story of Abraham rushing outside his tent to greet three divine visitors. He spoke of Isaac Agree's iconic brightly colored windows, a beacon to passersby that are all welcome. 
It's the sort of hospitality that Woll embodied as she greeted each person who walked through the bold red doors.
Her seat may be empty, but her presence remains.
The post 'A heartbroken community': Detroit congregation grapples with murder of synagogue president appeared first on The Forward.