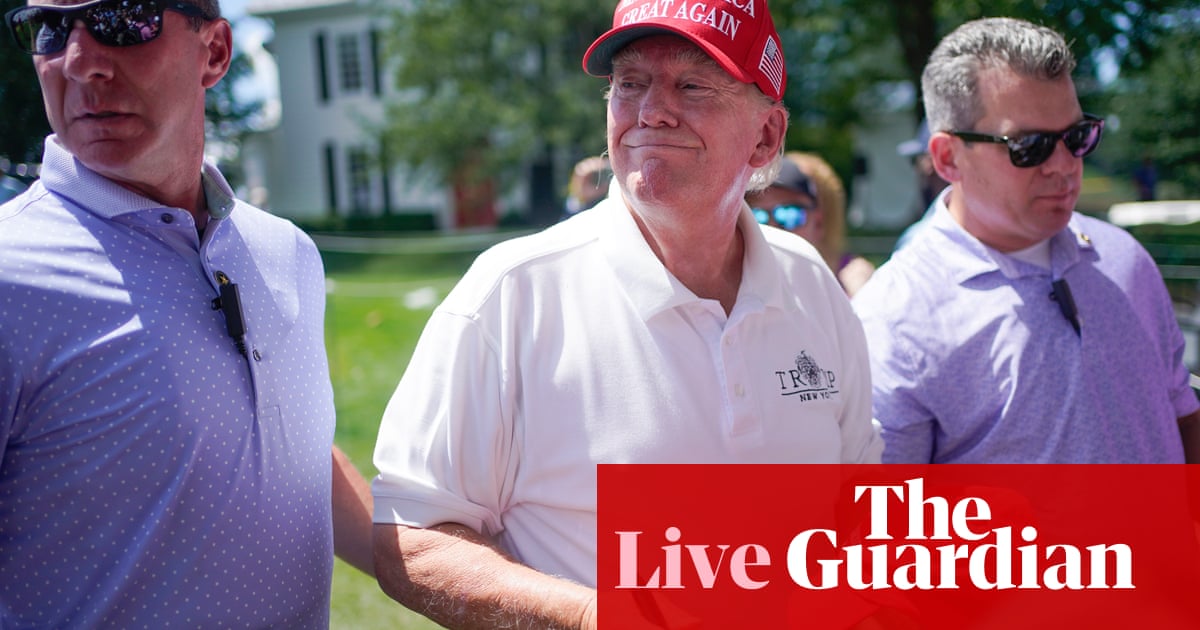 Show key events only
Please turn on JavaScript to use this feature
Good morning, US politics blog readers. The Fulton county district attorney investigating Donald Trump's efforts to overturn the 2020 election results in Georgia is expected to seek multiple charges against more than a dozen defendants, including the former president, this week.
The timeline for when the district attorney, Fani Willis, would present evidence to a grand jury came into sharper relief over the weekend after prosecutors summoned the former Georgia lieutenant governor, Geoff Duncan, and reporter George Chidi to testify on Tuesday.
The presentation is expected to take two days, to a grand jury that meets Mondays and Tuesdays. In Georgia, it is typical for prosecutors to ask a grand jury to return indictments the same day. The notifications are the clearest indication that the prosecutors intend to charge the former president this week.
Prosecutors have identified roughly seven statutes of the Georgia state criminal code – including a racketeering charge, election law crimes as well as other non-election law crimes – with which to charge more than a dozen defendants in a sprawling indictment, the Guardian reported today, citing sources.
Here's what else we're watching today:
10.30am Eastern time: President Joe Biden will depart Rehoboth Beach, Delaware, for the White House.

1pm: Biden and vice president Kamala Harris will have lunch.

3pm. White House press secretary Karine Jean-Pierre will brief the press.

The House and Senate are out.