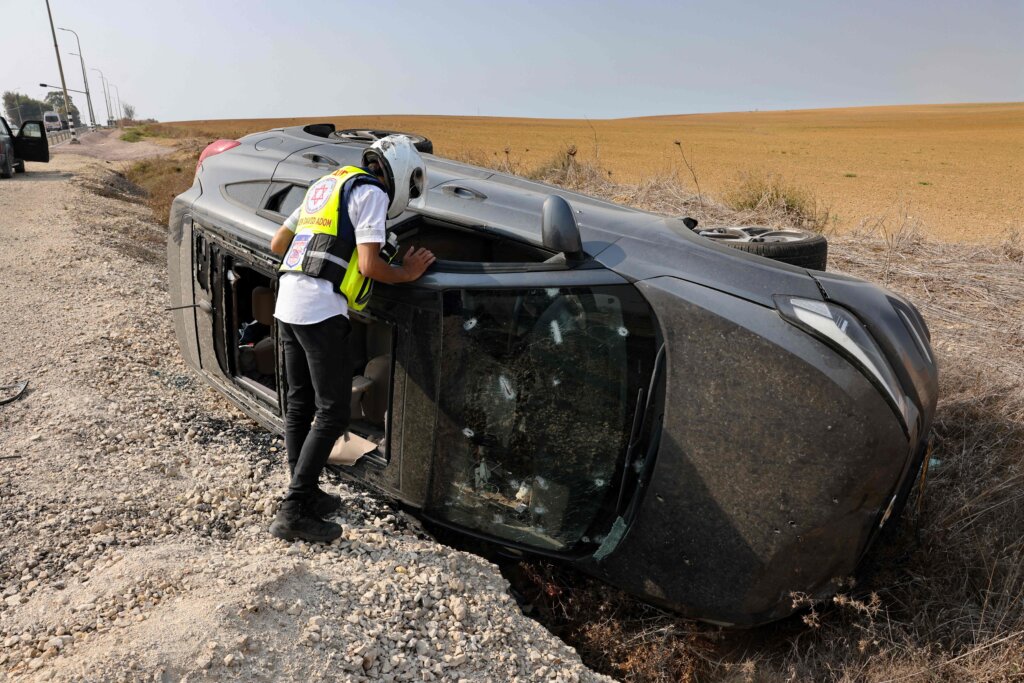 Disney, Fox, Chanel and Michael Bloomberg are among the corporations and billionaires donating millions of dollars to support Israel in the wake of the Oct. 7 massacres by Hamas.
The Walt Disney Co. pledged $2 million to humanitarian efforts in Israel, with $1 million to children's nonprofits and the other $1 million to Magen David Adom, which is the Israeli Red Cross. The company will also match employee donations up to $25,000.
"In the wake of the horrific terrorist attacks targeting Jews in Israel this past weekend, we must all do what we can to support the innocent people experiencing so much pain, violence, and uncertainty — particularly children," said Bob Iger, CEO of the company.
Critics have objected to many of the efforts. "Cancel your Disney subscriptions," wrote a user on X. "They are sending your money to Israel to facilitate the genocide in Gaza."
In response to the Hamas attacks, which killed 1,400, Israel has targeted Gaza — which Hamas rules — with airstrikes, killing 3,000. 
Hefty donations
Bloomberg personally donated $2 million, saying on Instagram: "In the wake of this weekend's appalling terrorist attacks on Israel, I'm stepping up my support for @Magen_David_Adom, the Israeli Red Cross." He said he would match any contributions to the organization, and in response, more than 9,000 donors gave $7.5 million. That amount was then matched by Bloomberg Philanthropies, Forbes reported.
Forbes also said that Russian-born billionaire and tech investor Yuri Milner, an Israeli citizen who lives in California, announced $10 million to aid Israeli humanitarian efforts, while the Schusterman Family Foundation, whose fortune derives from Oklahoma's oil and gas industry, has pledged millions more as part of its ongoing support for Israeli causes.
Goldman Sachs said it would match employee donations, as did Mastercard, which specified that it would match contributions from employees to Israeli groups like Magen David Adom up to $15,000. UBS, the financial services firm, said it would match a total of $5 million from employees and clients. Fox donated $1 million to United Jewish Appeal's Israel Emergency Fund. NBCUniversal's corporate parent Comcast donated $2 million to humanitarian efforts, including $1.5 million to Save the Children, Doctors Without Borders and American Friends of Magen David Adom, according to The Hollywood Reporter.
Chanel, Tory Burch and Israel Bonds
In the fashion world, Women's Wear Daily reported donations to humanitarian efforts in Israel from Tory Burch, PVH Corp., Authentic Brands Group and Ralph Lauren. WWD also cited a leaked memo in which Chanel executives pledged $4 million to Israel, which some observers mocked in light of the history of the company's founder, Coco Chanel, who spied for the Nazis during World War II. Instagram user @nemahsis posted that she finds it "wild that @chanelofficial wants to donate $4 million dollar to israel to help with gen-oh-side. if you look closely, they were also on the wrong side of history when Chanel herself was supporting natzays."
Meanwhile Israel Bonds has sold more than $200 million worth of bonds since the Oct. 7 attacks, with most bought by state and local governments, according to ejewishphilanthropy.com. The website also reported a $7 million pledge from the investment company Blackstone for Israeli humanitarian relief efforts. 
The post Disney, Fox, Bloomberg, Chanel among corporations and philanthropies supporting humanitarian aid in Israel  appeared first on The Forward.