The News And Times: COVID origins and the NYC rats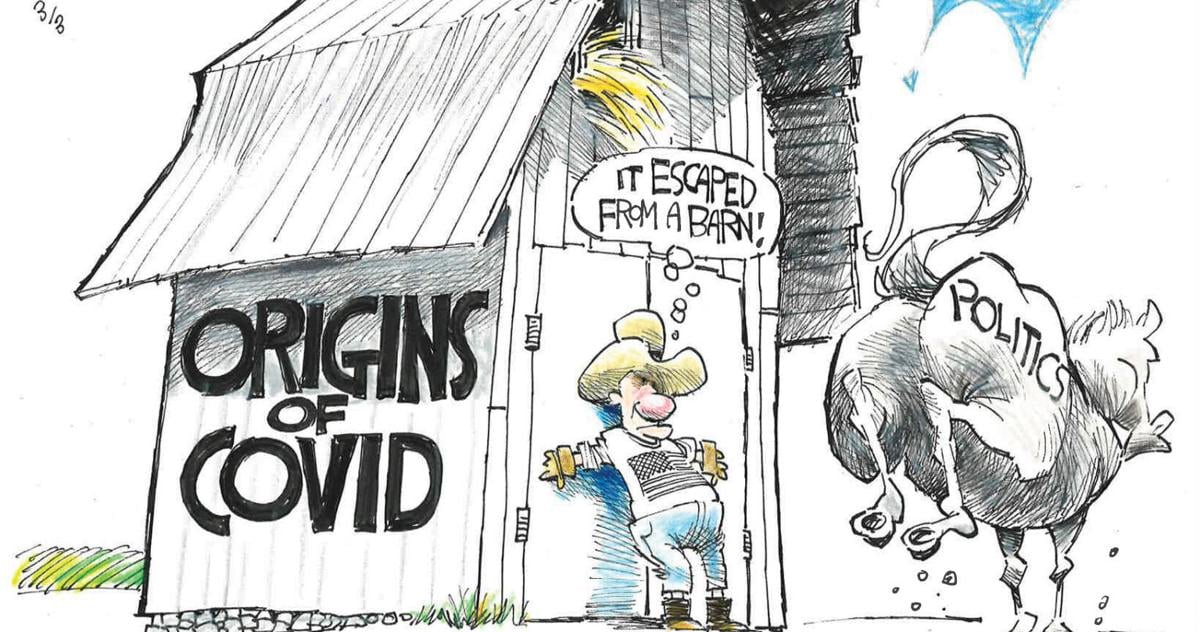 The New York Times
nyc.gov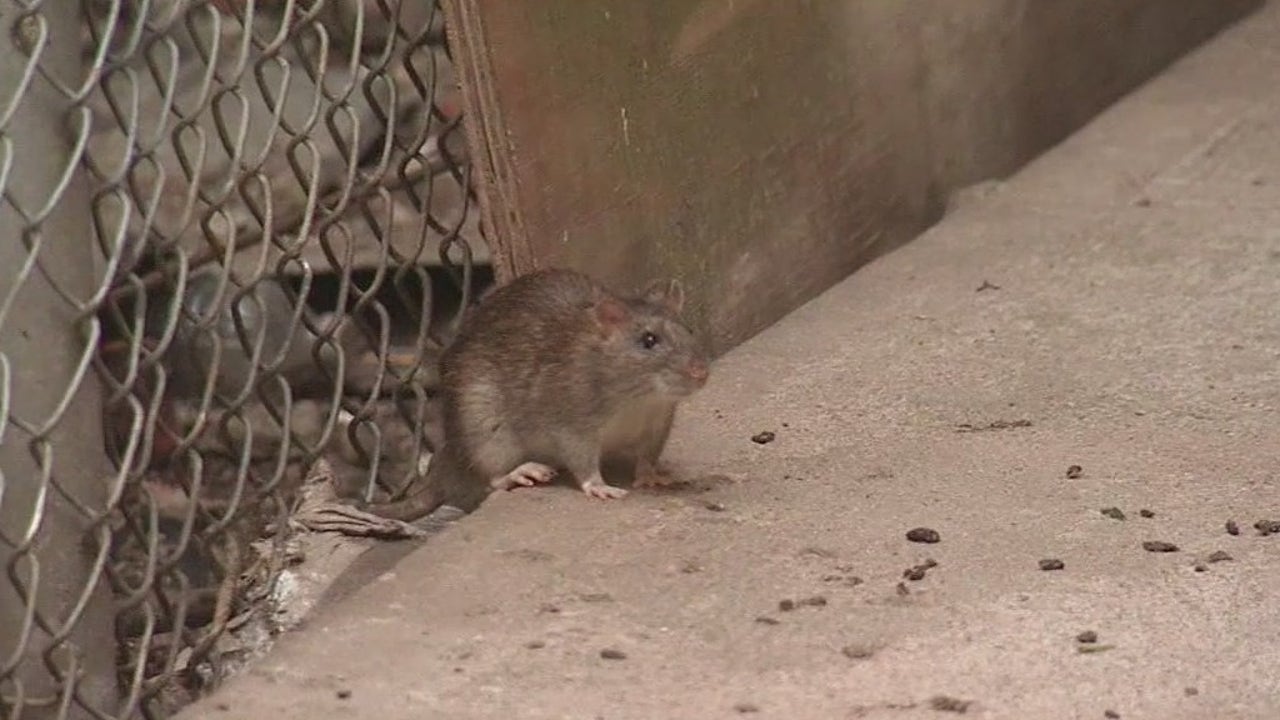 FOX 5 New York
The New York Times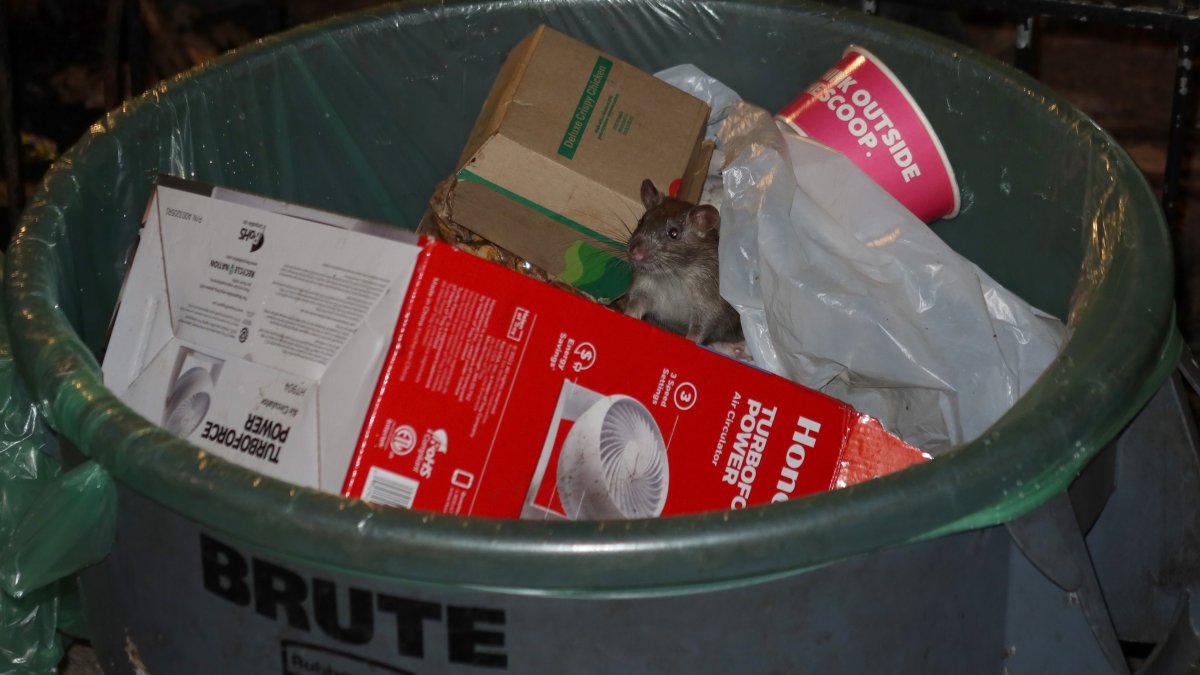 The rodent population scouring New York City, already public enemy no. 1, poses a new threat as researchers reveal that millions of wild rats could be carrying the virus that causes COVID-19.
New research out Thursday again raises the question of possible animal-to-human transmission in one of the Big Apple's largest population groups: rats. Already, prior research has shown the virus can live in household pets, big cat zoo animals and wild deer.
The team of rat trappers who published research in the American Academy of Microbiology's journal mBio found the wild rodents susceptible to the virus, and through further lab study determined they can catch several of its variants.
"To the best of our knowledge, this is one of the first studies to show SARS-CoV-2 variants can cause infections in the wild rat populations in a major U.S. urban area," Dr. Henry Wan, of the University of Missouri, said.
The team behind the research captured 79 rats in the fall of 2021, mostly in Brooklyn parks. Samples from the rodent groups were tested and 13 (16.5%) came back positive, the study found. Expanding the animals' positivity rate outward to the study's estimated citywide rat population (8 million), it can be speculated that some 1.3 million rats might show an immune response to COVID-19.
Being the robust rodents they are, rats given the virus inside a lab environment did not show any extreme reactions to SARS-CoV-2. Despite high levels of viral RNA within the animals' noses and lungs, none experienced weight loss or other significant reactions.
Of the three variants, Alpha, Delta and Omicron, rats appeared susceptible to all three, the researchers found through the additional "virus challenge study." However, Delta replicates "more efficiently" than the other two in rats.
A review of the data by The Los Angeles Times takes the implications a step further, saying the findings suggest that not only could rats be a source of reinfection for people, but they could also become a source of new variants that could pose problems for humans down the road, potentially.
"A number of studies have suggested that fragments of SARS-CoV-2 genomes were identified in sewage water systems, and that the prevalence of SARS-CoV-2 in sewage water systems coincides with outbreaks in resident human populations," the study explained.
"However, no evidence has shown that SARS-CoV-2 viruses in sewage water are infectious, suggesting that sewage rats may have been exposed to the virus through airborne transmission, e.g., overlapping living spaces with humans or indirect transmission from unknown fomites, e.g., contaminated human food waste."
Its researchers warn much more study is required to understand the full implications of any possible threat to people. Their ever-growing population, ballooning in numbers in recent years and catching the attention of the city's mayor, makes the rodents a clear threat if a transmission link can be drawn between rats and humans.
"Rats likely play an important role in the evolution of Alpha, Delta, Omicron variants, which has the potential to result in the emergence of new variants in rats that are naive to the human population and may contain properties harmful to humans," the team of researchers said.
The threat of future virus mutations or strains among rat populations require additional monitoring, Dr. Wan said, for the protection of "both human and animal health."
News Review – coronavirusalerts.net
"The effects of the vaccine are marginal". WHO Says It Doesn't Fully Understand Who's Dying From COVID-19 And Why.
WHO Says It Doesn't Fully Understand Who's Dying From COVID-19 And Why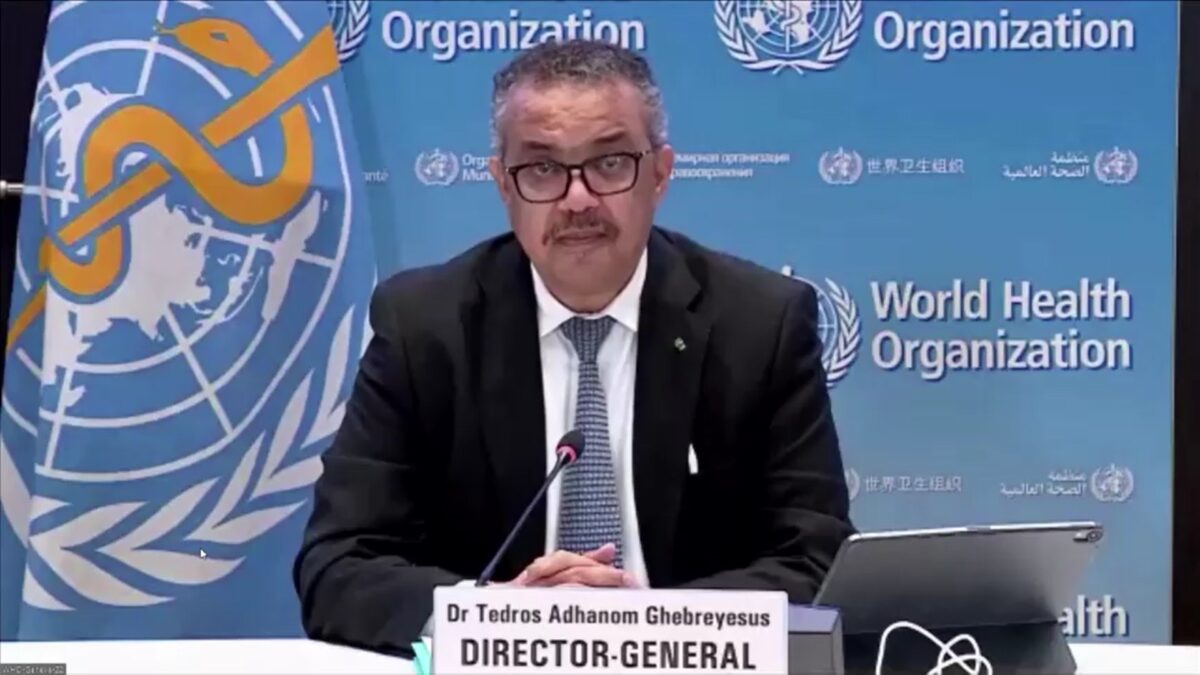 The World Health Organization (WHO) has admitted to not having a "clear picture" of why people are dying from COVID-19, and called for more data sharing among nations, as Beijing continues to see a mass spread of the virus while refusing to share accurate numbers.
Since February 2022, the number of deaths reported to WHO every week has dropped by almost 90 percent. However, the number of weekly reported deaths has remained between 10,000 and 14,000 since mid-September, WHO Director-General Tedros Adhanom Ghebreyesus said during a Jan. 11 media briefing.
"Most of those dying are at-risk groups, incl. older people. During the last 6 months of 2022, people aged 65 or over accounted for ~90% of all reported deaths. Once again the data we receive from countries is inadequate to give us a clear picture of who is dying & why," Tedros admitted.
Last week, around 11,500 deaths were reported to the organization, of which Americans accounted for 40 percent, Europe 30 percent, and the Western Pacific region 30 percent. This number is "almost certainly an under-estimate" due to the underreporting of COVID-19 deaths in China, the WHO chief said.
Out of the 194 nations in the world, only 53 provide data on deaths segregated by sex and age. Tedros asked all nations to provide such data, insisting that the more data they get, "the clearer a picture we have."
COVID Variant Spread
The WHO chief also highlighted the need to continue with sequencing tests to detect and track the emergence and spread of variants like XBB.1.5. "The world cannot close its eyes and hope this virus will go away. It won't," Tedros stated.
He asked countries that are currently facing "intense" COVID-19 transmission to increase sequencing and share those sequences. Since the peak of the Omicron wave, the number of sequences being shared has dropped by over 90 percent while the number of nations sharing sequences has fallen by a third, Tedros added.
During the week ending Dec. 3, the XBB.1.5 variant only made up 2.3 percent of COVID-19 infections in the United States, according to data from the U.S. Centers for Disease Control and Prevention (CDC). By the week ending Jan. 7, this has jumped over ten times to 27.6 percent.
In China, the ruling regime claimed that only 10 people died from COVID-19 in December. However, this claim has been challenged by various groups. The WHO has accused the Chinese Communist Party (CCP) of withholding data regarding the outbreak.
Leaked images of a report believed to have been from an internal CCP conference show that authorities believed that up to 248 million people were infected in the first 20 days of December. A report released by UK-based health data firm Airfinity last month estimated daily deaths in China at 9,000.
Vaccines and Deaths
There is also an alarming trend of COVID-19 deaths happening among the vaccinated population. According to an analysis by Kaiser Family Foundation (KFF), roughly four in 10 COVID-19-related deaths by January 2022 were accounted for by individuals who had taken COVID-19 shots.
Analysis of CDC data by KFF showed that six out of 10 COVID-19-related deaths between April and August 2022 were among people who had some level of vaccination.
"The data is suggesting that at this point, with the vast majority of the population having had contact with either the infection or the vaccine, the effects of the vaccine are marginal," Dr. Jacob Teitelbaum, an expert in long COVID and post-viral chronic fatigue syndrome and fibromyalgia, told The Epoch Times.
In a recent survey by Rasmussen Reports, 49 percent of American adults suggested that the side effects of COVID-19 vaccines "likely" accounts for a significant number of unexplained deaths, including 28 percent who think it is "very likely."
Among respondents, 28 percent said that they personally know someone whose death they think might have been caused due to the side effects of COVID-19 vaccines.
5:09 AM 1/5/2023 | XBB.1.5from Michael Novakhov on Inoreader
Selected Articles Links – RSS Page March 10, 2023 12:19 pm