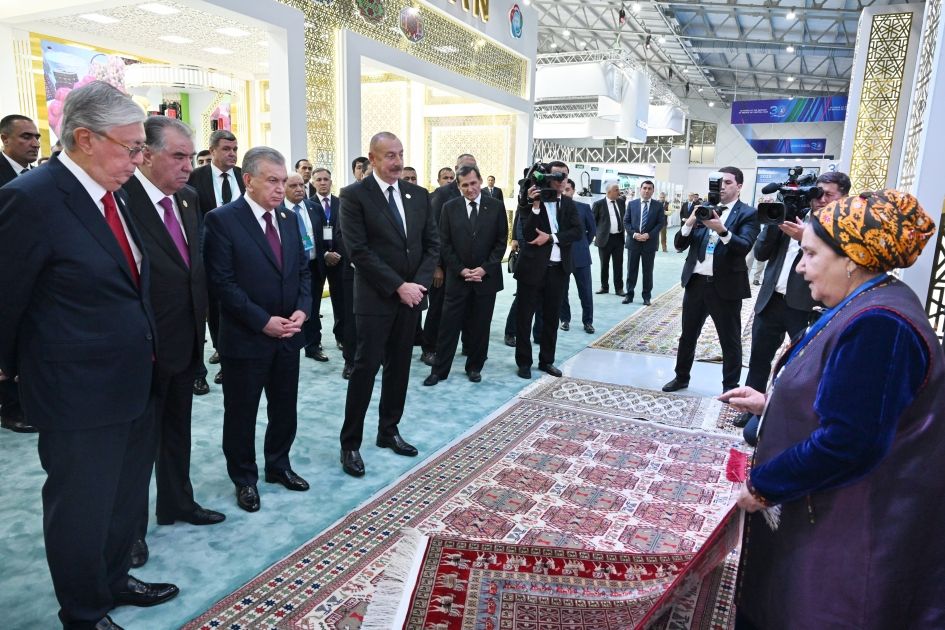 President of the Republic of Azerbaijan Ilham Aliyev and other
presidents participating in the 5th Consultative Meeting of the
Heads of State of Central Asia have viewed the EXPO Central Asia
2023 exhibition in Dushanbe.
The exhibition organized with the support of the government of
Tajikistan features leading companies and their products.
The purpose of the exhibition is to introduce products of
manufacturing companies and strengthen trade cooperation between
countries of Central Asia.
The pavilions of Central Asian countries demonstrate a large
assortment of light industry and cocoon production, hydropower and
innovative equipment, household appliances, as well as meat
products, dairy products, dried fruits, canned food, soft drinks
and other products.
Cars, passenger and cargo vehicles, military defense vehicles,
as well as agricultural equipment from Central Asian countries were
on display in the open area of the exhibition.
The exhibition also featured the results of activities and
achievements of the International Fund for Saving the Aral Sea and
the World Health Organization.
The exhibition also provided detailed information about trade
along the Silk Road, which took place in ancient times, and the
activities of Tajik artisans in different periods.
The hydropower resources of Tajikistan were demonstrated in a
separate corner.
Then the heads of state visited an exhibition of industrial
products of Uzbekistan, Kazakhstan and Turkmenistan.
It was noted that the organization of such a large regional
exhibition contributes to the expansion of trade cooperation, the
development of production workshops and enterprises, and an
increase in the range and volume of industrial products in the
countries involved.
—
Follow us on Twitter @AzerNewsAz